Ride out of the beaten track
4:30 Hours (approximately)
Discover the untouched Algarve
Join our 4:30 hours quad tour from Monchique and enjoy the beautiful landscapes and out of the beaten track spots surrounding Monchique. Also available Sunset Tours – similar highlights but with a sun set viewing at the top of the mountain (for more information on these tours, please call us).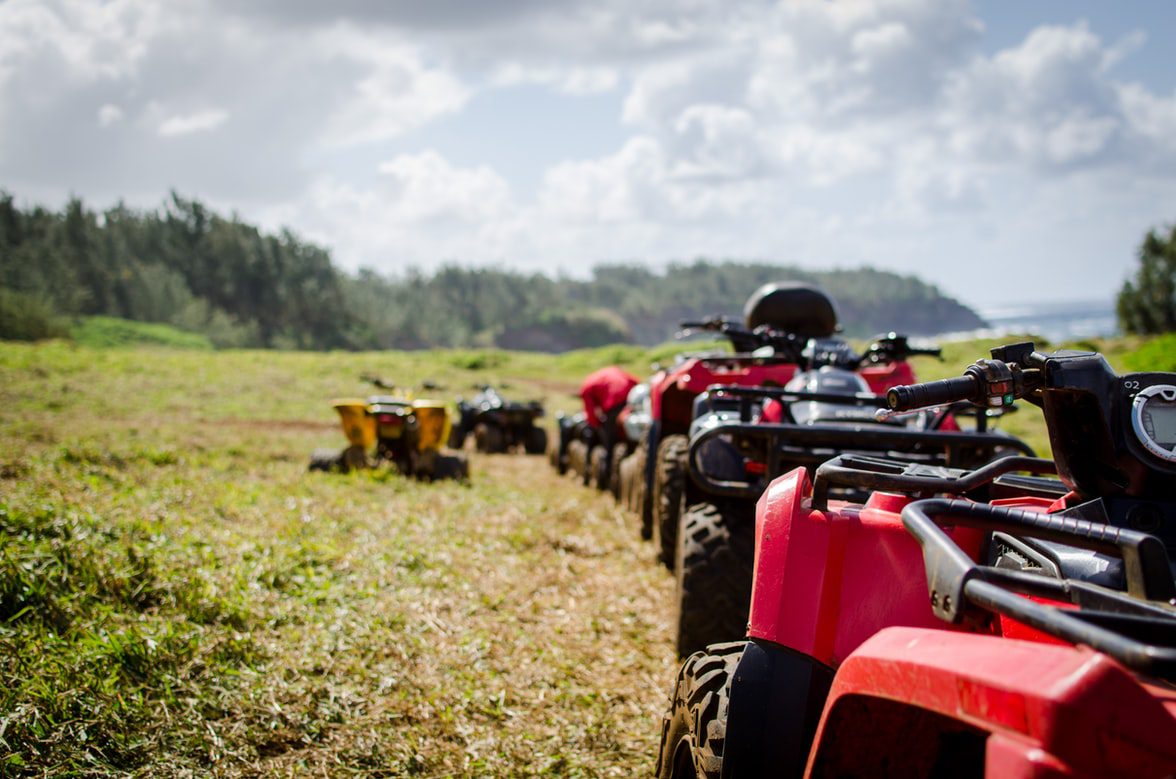 You'll then take to the back roads to experience a variety of exciting Monchique terrain including hills, woodland and superb views. For Sunset Tour times and availabilty, please call us.
An old traditional water mill 
A typical Portuguese small hamlet, which is now mostly in ruins

Rhododendron ponticum – A plant that only exists in two places worldwide and here is one of them

Foia – The highest mountain in Algarve
A distillery of "Medronho" – A strong spirit and traditional fruit brandy made from Arbutus unedo fruit
Monchique village.
Important to know
Summary
Meeting Point: Monchique
Duration: 4:30 Hours (approximately)
Price:
Quad: 120€
Quad + Passenger: 210€
Safety: The safety of our customers is our main priority. All rules and safety advice will be explained during the briefing, and these will need to be followed by all participants.
Includes: Guide, Lunch, Fuel, safety gear and insurance.
No previous experience is necessary to take part in our Quad Tours, as all of our quads are very easy to handle. We will provide you with full guidance and tuition by experienced guide.
Our tour starts with a safety briefing where riders are shown how to handle the quads. equipment is also provided.
Your guide will stay with your group all the time, giving personal guidance, advise, and help with riding. The tours we operate are for small groups and not about speed, but about taking in the beauty of the surrounding area where you will discover the real Portugal.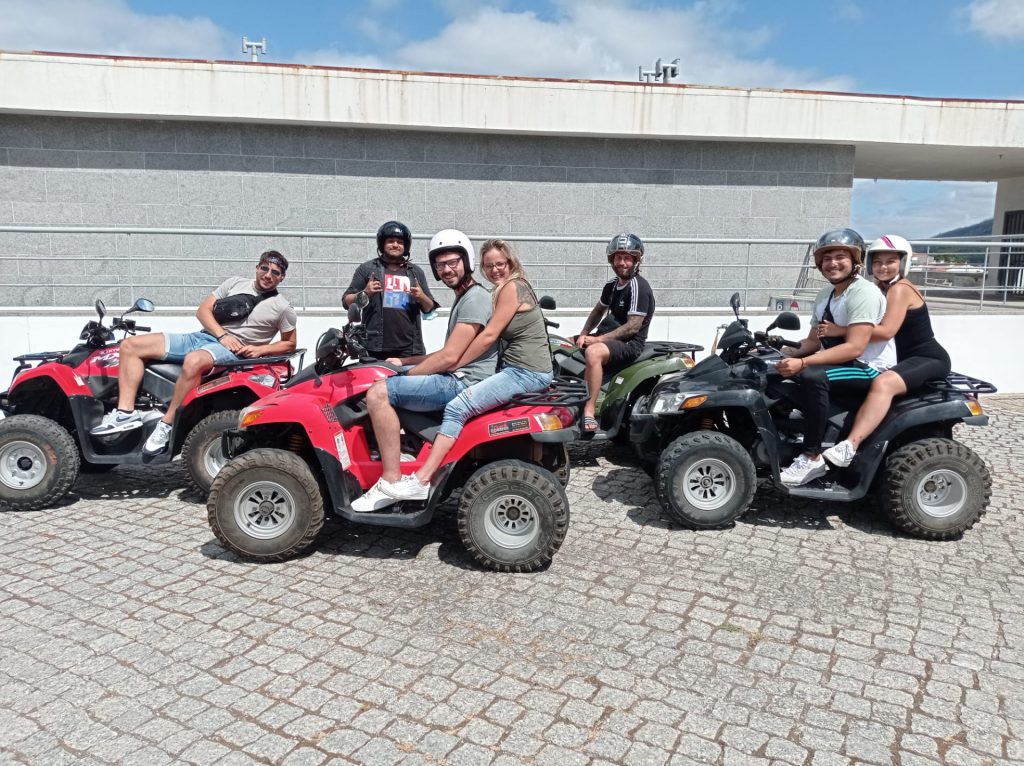 Ready to go on an Adventure?
Cancellation by QuadsExperience
We reserve the right to cancel any bookings up to three weeks prior to the start of the trip on the following grounds:
– Insufficient number of participants (in which case you will receive a full refund or a booking on another date at a discount)
– Unforseen circumstances (these include: acts of God, strikes, or other unforeseeable event that influences the safety of the trip).
Furthermore we reserve the right to cancel trips due to any of the above circumstances.
– Individual participants can be refused or expelled from the trip if they display untoward behaviour that may result in damage to themselves or any of the other participants or to the guide. In this case there will be no reimbursement.
QuadsExperience are not responsible for the following:
– Accidents that occur during quad bike riding. In this kind of sporting activity every customer is responsible for his/her own riding style and particularly his/her ability to gauge their own skill.
– Theft or damage to personal belongs.
– The Customer must handle the quads with care following the instructions given.
– If the quad bike is irreparably damaged during the tour the customer will forfeit the right for reimbursement of the refundable deposit irrespective of whether the customer is at fault or not.
– QuadsExperience will attempt to provide the customer with a replacement quad bike.
By booking the customer automatically agrees to the following:
– I am completely aware of the dangers of quad bike riding on and off-road.
– I take part in this trip at my own risk.
– I agree to the fact that neither QuadsExperience, nor their representatives or their agents are responsible for damage to my person, belongings, or financial loss incurred or for any other extenuating circumstances beyond their control.
– I am aware that QuadsExperience is not responsible for the behaviour of other participants.
– I shall abide by local traffic regulations and those of the group trip.
– I will ensure that my behaviour and/or actions in no way cause harm to other people, local environment, or my vehicle.
– In all truth, as far as is known to me I am in good health and able to meet the required tour standards.
– I have a valid full car licence.
– I am responsible for wearing the correct protective clothing.